Our activities
Last changed: 28 August 2023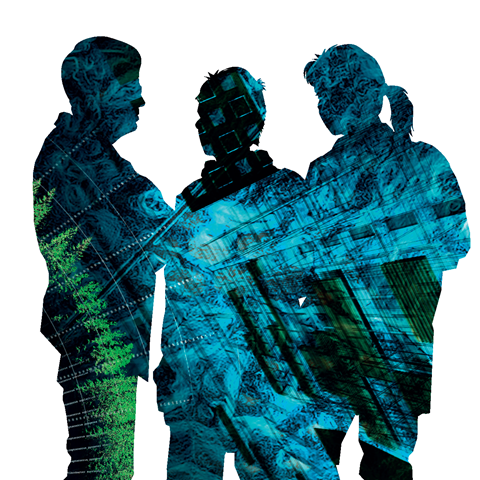 Our activities include seminars, workshops and field trips that aim to enrich our students knowledge and promote networking with other researchers, society and industry.
We have joint activities with other research schools both at SLU as other universities. Click on the activities in the menues below to see the information of relevant coming activities as well as information of past events.
Workshops:
Workshops are a great oppportunity to deepen your knowledge on particular and specialized topics relevant for you as doctoral student. Come and visit this page regularly to get an updated overview of coming events!
Summer schools:
Take the opportunity of having an enriching professional, academic and personal experience at our summer schools!
ELLS SA Bioeconomy Summer School 2023
If you are interested in the role of agriculture and forestry for bioeconomy with a special emphasis on Swedish bioeconomy examples and on the importance of digitalization, then check out the Bioeconomy summer school Bioeconomy: Euroleague for Life Sciences (euroleague-study.org)
When: The summer school will take place during 31 July - 11 August 2023
Where: Swedish University of Agricultural Sciences (SLU), Sweden
Application deadline: 22nd May 2023
For more information contact :
Martin Weih (martin.weih@slu.se) or Joel Jensen (joel.jensen@slu.se).
Summer School on Design of sustainable food systems , Italy, 2023
Summer School on Design of sustainable food systems in Pieve Tesino, Trento, Italy, 26th June -7th July 2023.
The objective of the summer school is to provide participants with a theoretical overview and a basic toolbox to design and assess sustainability in agri-food systems, in an international environment.
Thanks to the funding provided by the Internationalization Program of the University of Tuscia, the registration is free of charge for doctoral students enrolled at SLU as one of the the five promoting Universities.
More information at the website of University of Tuscia.
In 2022 the Summer School on Design of sustainable food systems took place on 1st-22 nd July.
---
Contact
---
Links