KV-lab is a joint laboratory at the Department of Clinical Sciences. Research lab with a special focus on reproductive research, clinical metabolism research and clinical molecular research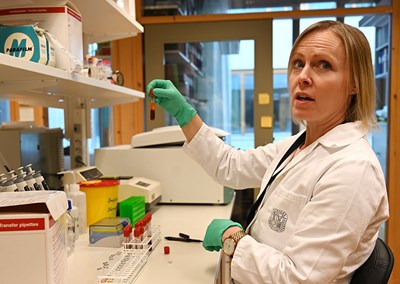 The laboratory is used for research, education and external service activities.
We also analyse the presence of a number of different of metabolites in blood and tissue samples. Molecular biology methods can be used, for example, to study the expression of genes and proteins in different tissues.
Our confocal microscope can be used to investigate in more detail the presence and localisation of different proteins in a cell/tissue.
Loading…