KV-lab – Common Research Lab at Clinical Sciences
Last changed: 09 September 2020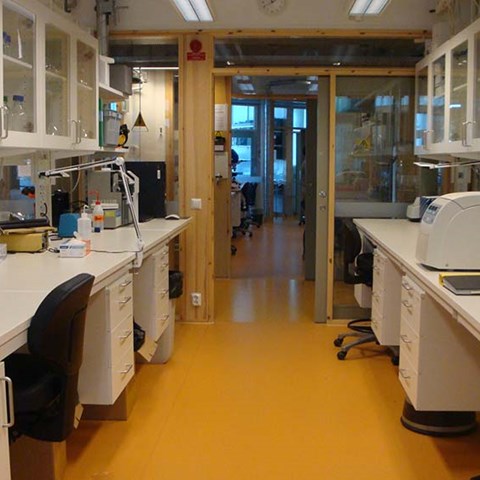 Research lab with special emphasis on reproduction research, clinical metabolism research and clinical molecular research.
The laboratory is used in research, education and for external service. We perform morphological studies of tissues and sperm samples from various animal species. We also analyse metabolites in animal blood and tissue samples. With molecular biology techniques we can study gene and protein expression in tissues. Using confocal laser scanning microscopy enable us to study the presence and localization of proteins in a cell/tissue
in more detail. We can also perform flow cytometry analyses and cell sorting.
Methods can be setup upon request.
For information about analyses and instruments at KV-lab, please contact us at KV-lab@slu.se.
Contact
---
Contact
---
Links