International collaboration
Last changed: 26 June 2023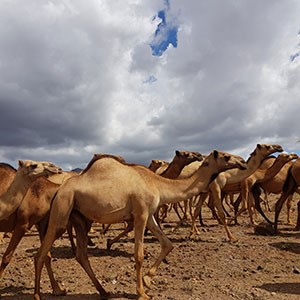 The Department of Animal Nutrition and Management has extensive collaboration with other universities, research institutes and researchers worldwide. Here you can learn more about this work and read about our ongoing projects.
At the Department of Animal Nutrition and Management we have an extensive collaboration with other universities and research institutes. One of our main focuses is capacity building at universities in low income countries. That means that we actively work with raising the level of academic staff through undergraduate and post graduate education, by building networks and by developing infrastructure. In many of our collaborations we use the Sandwich model where the international students work on local research questions and perform the practical part of the thesis work in their home country and come to Swedish University of Agricultural Sciences for analyzing the data, taking courses, participating in seminars and, in the end, to defend their theses.
The purpose with this capacity building is to create a critical mass of young teachers and scientists who can work with the development of small scale animal production systems based on sustainability and renewable resources. The purpose is also to improve the research and education facilities at these departments. This may also favor farmers in the long term through knowledge transfer that helps to achieve higher production and better economy.
So why is this collaboration important? All regions need academics that can develop food production based on local resources and that can participate in improving both the local production through extension and specialist knowledge transfer to farmers but also to provide relevant information to decision makers, solve local and regional problems in their home country and take part in international discussions. Production systems for small and large ruminants, production systems for pigs and poultry, aquaculture, pasture based systems, agroforestry, research methodology and interactions between soil, plant and animals are all examples of subjects that we work with.
At the moment we have extensive collaboration with Tanzania, Rwanda and Kenya and several of these projects are financed by SIDA.
Universities and institutes that we collaborate with:
More information about international collaboration at SLU:
Some examples of on-going projects:
---
Contact