Agricultural and Food Economics
Last changed: 09 March 2020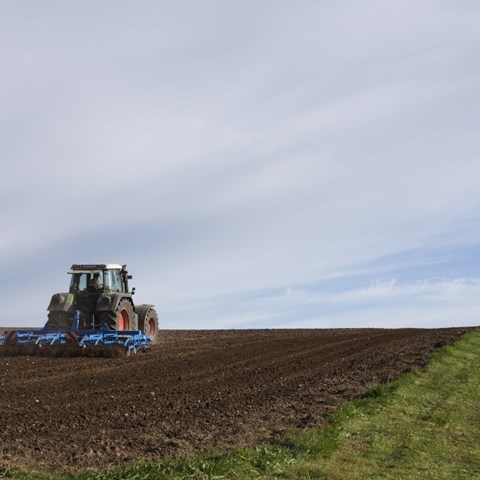 The agricultural and food sector of today is facing several challenges. Among these are challenges related to adaptation of sustainable agricultural practices such as practices to ensure reduced negative impacts on climate and to promote biological diversity, improved animal welfare practices and meeting societal and consumers' expectations and demand for goods produced with sustainable production methods. Other challenges relate to the resilience of agricultural systems and the economic viability of farms and other agri-food businesses, efficient use of resources in the agricultural and food sector and the global interdependencies of agricultural and food sectors.
The research within the Agricultural and Food Economics (AFE) group aims at contributing to the understanding of how these challenges can be met. The challenges facing the agricultural and food sector are involved. Therefore we engage in interdisciplinary approaches to encompass the complexity and combine theoretical insights from the agricultural and food economics discipline with insights from other sciences, in particular the natural and behavioural sciences. Our empirical focus spans around the globe and includes Sweden, Europe, Africa, the Middle East and China. We collaborate intensively with international colleagues and with colleagues in other research groups at our Department. Furthermore, we work in well-established interdisciplinary collaborations within SLU. Our research is to a large extent funded by external sources of research funding, including Formas, the Swedish Farmers' Foundation of Agricultural Research, and the European Commission.
On the teaching side, we teach courses in economics, agricultural economics and econometrics. The courses are given within SLUs agronomist economics program, bachelor program in economics and business studies with a sustainable development focus, master program in agricultural economics and management and the AFEPA program.
Here are examples of research themes we are currently working on:
Animal health and welfare economics
Consumption patterns of plant based milk in Sweden
Economics of Lean management for agricultural firms
Economics aspects on the horse industry
Farmers' adoption of low-input practices
Farmers' environmental considerations and their determinants
Food supply and demand and their linkages to food security in developing countries
International food and agricultural trade and trade policy analysis
Obstacles for farm business development
Rationalising inefficiency in agriculture
Risk and resilience of agriculture
Productivity and environmental efficiency analysis of agricultural production (China and Egypt)
The resilience of agrifood systems under the dynamics of environmental challenges in developing countries
Strategic behaviours of agricultural firms and economic effects
Link to staff
Link to publications
---
Contact
Helena Hansson, Professor


Department of Economics, Agricultural and Food Economics