Research Projects
Last changed: 07 June 2021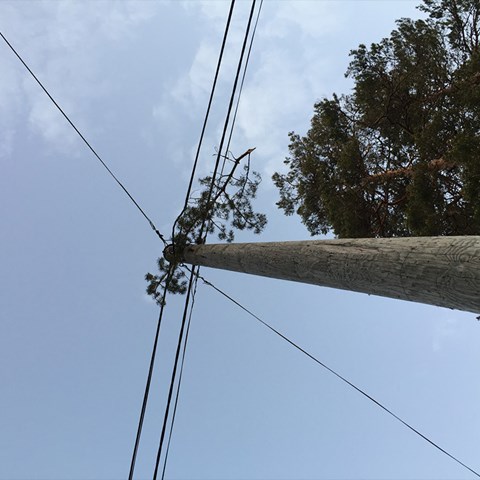 The Department both run and partake in several larger and smaller, national and international research projects. Below are some of our active projects.
Research projects with website
Research projects without website
When new product development doesn't add value – Causes, consequences and policy implications for Swedish Farmers
Duration: 2017-2019
Funder: Familjen Kamprads stiftelse (The Kamprad Family Foundation)
Project manager: Erik Hunter, erik.hunter@slu.se (Institutionen för arbetsvetenskap, ekonomi och miljöpsykologi)
Contact at the Department: Cecilia Mark-Herbert
Swedish food production is characterized by costs that are amongst the highest in the world due in part to expensive environmental, animal welfare, and labor friendly laws. This in combination with the opening of Swedish markets to EU competition and low entrance barriers for non-EU members has created conditions where Sweden is seen as a profitable dumping ground for low priced foreign food products. The inability for many Swedish producers to compete with actors on price who have an inherent cost of production advantage has created the need for many to rethink their value proposition. Our purpose therefore is to understand the causes and consequences of failure in innovative NPD (New Product Development) processes so that we can 1) mitigate its occurrence, 2) better advise and support those who attempt to innovate, and 3) assist those who have "failed" recover and re-enter the innovation process.
Escaping the pastoralist paradox in the face of climate change: A comparative analysis of different tenure systems and their implications for climate change vulnerability in semi‐arid Sub‐Saharan African
Duration: 2018-2020
Funder: Vetenskapsrådet (Swedish Research Council), 2.7 million SEK
Project manager: Göran Bostedt, goran.bostedt@slu.se
More information: Triple L

Pastoralists across East Africa are challenged by loss of land, political conflicts, population increase, economic inequality, and climate change. A transition from pastoralism to agro-pastoralism has been observed in semiarid areas in response to these challenges. The hypothesis for this project is that the resilience of this transition rests on the capacity to provide secure but still flexible access to land, the so called paradox of pastoralist land tenure.
The purpose of this project is to conduct a comparative study of land tenure and capacity for climate adaption in four semi-arid, pastoralist regions in Kenya. The aim is to provide new insights on how pastoralist land tenure can be designed to enable effective adaptation strategies. The four Kenyan case study counties are all dominated by semi-arid land. We identify and categorize land tenure systems and associated practices within these four areas, and map the way land tenure is practiced in these counties through samples of communities in each county. This will enable an evaluation of the marginal valuation of changes in attributes central to household welfare and collective action. The project will use a combination of ecological methods to measure rangeland productivity, combined with interview data on household livestock and milk production, animal breeds and health.
We will then synthesize these results to identify pathways towards resilient pastoralist land tenure systems and propose alternative tenure designs.
Landscape planning for Forest Biodiversity and Diverse Forestry
Duration: 2016-2018
Funder: Naturvårdsverket (Swedish EPA)
Project manager: Gabriel Michanek, Gabriel.Michanek@jur.uu.se, Uppsala University
Participant from the Department: Göran Bostedt, goran.bostedt@slu.se
According to a state report 2015, it will not be possible to meet the Swedish Environmental Objective "Sustainable Forests" with current or planned policy instruments. This is in part due to the lack of landscape strategies and environmental considerations in felling. Sweden is thus not capable to comply with international obligations to protect habitats according to e.g. the Habitats Directives. At the same time, timber production is essential, not least as biomass plays a significant role in the conversion of the energy system, which relates obligations according to the EU Renewables Directive.
The purpose of the project is to explore ecological and legal preconditions for spatial planning of forest landscapes in order to promote a more sustainable and diverse management of forests, aiming at stronger protection of biodiversity in some areas and intensive forestry in other areas. In a first study, an ecological model for landscape strategies and planning-simulation is used, developing scenarios that are used as the basis for a subsequent legal study on landscape forest planning. This study explores how such planning in France is regulated and applied. The study also analyses if adaptive planning (used e.g. in the EU Water Framework Directive) could be used in planning of forest landscapes. Finally, legal complications related to the implementation of forest planning are explored and discussed, for example legal consequences for property rights related to forest resources. In order to create a self-supporting system, where costs for conservation of biodiversity are more evenly distributed among land owners, the project will bring forward and discuss an economic regulation where tree felling is taxed and taxed means are allocated to those land owners who are disfavoured by the restrictions of the plan.
---
Contact