PhD education at the Department of Molecular Sciences
Last changed: 30 September 2022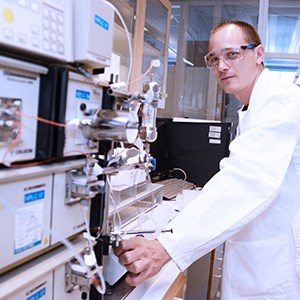 The Department of Molecular Sciences offers PhD training at the Faculty of Natural Resources and Agricultural Sciences.
A PhD program is four years (240 credits) of which the major part (up to 210 credits) consists of individual research and writing of a PhD thesis.
To be eligible for a PhD training in in the subjects an MSc (or a 'magister') in Biology, Microbiology, Chemistry or equivalent, is required. PhD positions are advertised at SLUs page for vacant positions.
In order to enhance the quality in graduate education the Department hosts the Reserch School Focus on Food and Biomaterials. We are also involved in organising the Research School Sustainable Biomass Systems.
Documents and instructions
---
Contact
---
Links