Undergraduate education at the Department of Molecular Sciences
Last changed: 14 December 2020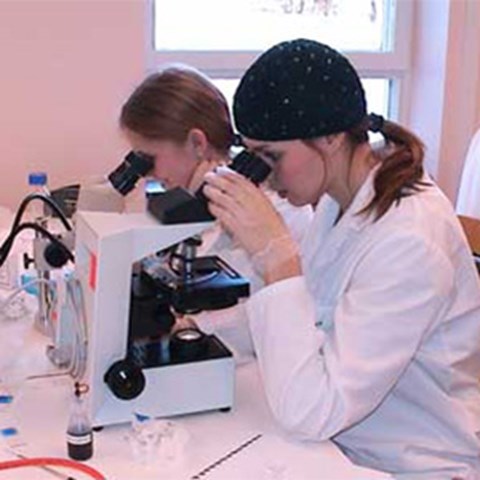 At the Department, we provide courses on both basic and advanced level. We also coordinate the program Agronomy - Food.
Independet work / thesis work
At our department you can do bachelor's or masters work in applied as well as basic research subjects.
See some suggestions below about thesis work in food science:
Our courses
Courses at the Department HT18/VT19
* indicate that the Department has co-responsibility for the course
Please note that it is mandatory to sign up for re-exams in advance!
You sign up for the re-exam within the Ladok system. If special arrangements are required, send an e-mail to the appropriate examinator (see the pdf file with dates and locations for the different exams) Tuesday 2020-08-04 at the latest. In the e-mail you must state your name, your personal number, attach the NAIS-certificate, which exam you want to do, what is the course code for the exam and which special arrangements you would like to have. You must also state which teaching year you were registered for that course.
A possibility to catch up with unfinished lab sessions will be given on Friday May 31st in the labs at MEKÖL.
Please note that it is mandatory to register in advance: More info
Facts:
Search for courses in SLUNIK
You can also search for courses in SLU's central systems for course management: SLUNIK.
---
Contact
Mikael Pell
Deputy Director of Undergraduate Studies
Department of Molecular Sciences
mikael.pell@slu.se, 018-67 32 25
Anders Sandström
Deputy Director of Undergraduate Studies
Department of Molecular Sciences
anders.sandstrom@slu.se, 018-67 34 63
---

Page editor: nils.mikkelsen@slu.se