Global network coordinators
Last changed: 02 February 2023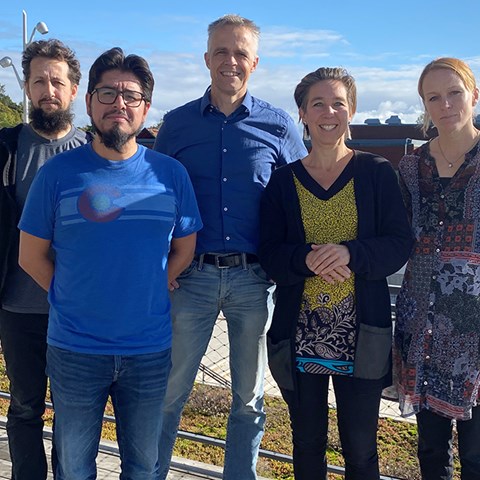 SLU has five global network coordinators to promote SLU's work for global development, one for each faculty and two at the Faculty of Natural Resources and Agricultural Sciences (NJ).
The coordinators encourage dialogue and exchange of knowledge between departments, faculties and SLU Global. They also collaborate with the faculties' international committees and SLU's future platforms.
Don't hesitate to contact the coordinator at your faculty!
Find out more about the coordinators in the interviews below (click on the names):
Miriam Frida Karlsson, Faculty of Natural Resources and Agricultural Sciences (NJ)
Cristián Alarcón Ferrari, Faculty of Natural Resources and Agricultural Sciences (NJ)
Teun Dekker, Faculty of Landscape Architecture, Horticulture and Crop Production Science (LTV)
Elisabeth Rajala, Faculty of Veterinary Medicine and Animal Science (VH)
Adan Martinez Cruz, Faculty of Forest Sciences (S)
---
Contact