Agrinatura
Last changed: 18 March 2021
SLU has for many years been a member of AGRINATURA - an alliance of 35 European universities and research organisations that share an interest in supporting sustainable agricultural development in order to improve people's lives. 
AGRINATURA brings its collective resources to work in partnership with international collaborators. It seeks to nurture scientific excellence through joint research, educational and training programmes and projects and advocates greater support for agricultural research and educational programmes that contribute to the achievment of Agenda 2030 and the Sustainable Develpment Goals (SDGs).
In April 2017, Sweden and SLU took on the leadership for Agrinatura. Dr. Carolyn Glynn, is President of the Association of Universities and the business section European Economic Interest Group (EEIG) from 2017- 2021.
For more information, contact Ioannis Dimitriou, SLU's representative in Agrinatura and Agrinatura EEIG. See below.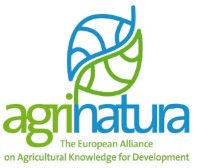 Facts: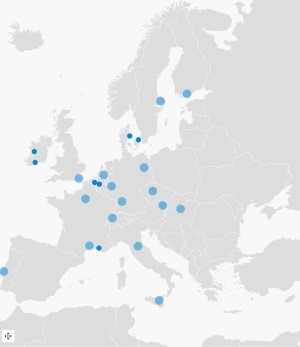 The map shows the nationalities of Agrinatura members.
---
Contact
Ioannis Dimitriou
Senior Research Advisor, SLU Global
Assoc. Professor, Dept. of Crop Production Ecology
ioannis.dimitriou@slu.se +46 (0)18 672553, +46 (0)702474583
---
Links

Page editor: malin.planting@slu.se