Research capacity development
Last changed: 23 January 2020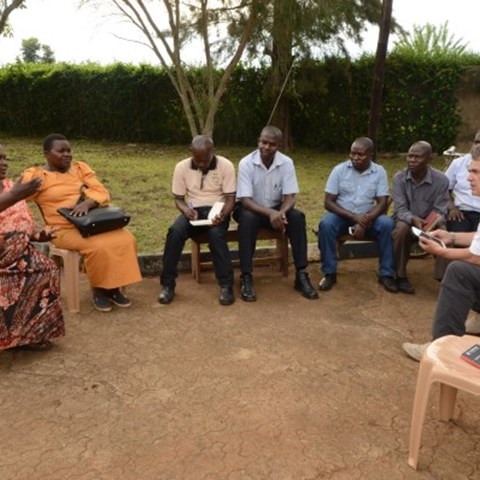 Research prioritised by low income countries themselves can solve local problems and contribute to poverty reduction and sustainable development. Swedish research support has a long tradition and stands on three legs; capacity building, support to research organisations and support to innovation. 
"Development can never be externally created or imposed on people. Poor people must shape their own development."
Quote from Shared Responsibility: Sweden's Politics for Global Development from 2003
SLU's involvement
SLU participates in several capacity development projects aiming to enhance the human, scientific, technological, institutional and resource capabilities of our partners in different parts of the world. Such projects are financed by several funding organisations including the Swedish International Development Cooperation Agency (Sida), the European Union (EU), the Swedish Research Council Formas, the Swedish Research Council (Vetenskapsrådet), the Consultative Group for International Agricultural Research (CGIAR) institutes, and others.
Sida is the predominant source of funding of capacity development projects and SLU participation is mainly through cooperation projects within bilateral programmes with partners in Sub-Saharan Africa, Latin America and South East Asia. Read more about capacity development and Sida's bilateral programmes in the SLU Global Annual Report 2015
Sida currently has bilateral cooperation programmes in Bolivia, Ethiopia, Mozambique, Rwanda, Tanzania and Uganda. SLU is involved in several projects in each of these countries, dealing with individual as well as institutional capacity development projects.
Read more about SLU's involvement and activities in projects in the following countries:
Cambodia (link to Uppsala University)
Ethiopia (link to Uppsala University)
SLU has a long-standing relation with many partners in low-income countries and is active in many other countries which are not mentioned on this page.
---
Contact
---

Page editor: MALIN.PLANTING@SLU.SE