Report: Evaluation of SLU-Vietnam collaborations 1977-2018
Last changed: 30 March 2021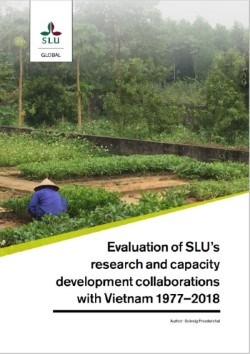 An evaluation of SLU's research and capacity development collaborations in Vietnam has been conducted through a survey and through interviews both with SLU-alumni in Vietnam and with SLU employees.
The purpose was to learn from previous collaborations, and identify and document results generated. Focus was on initiatives within the sectors relevant to agriculture, rural development, and forestry. The time scope for the study was 1977-2018.
The results from the evaluation have been compiled in a report.
Download the report here:
Executive summary (PDF 1 Mb)
Facts:
---
Contact