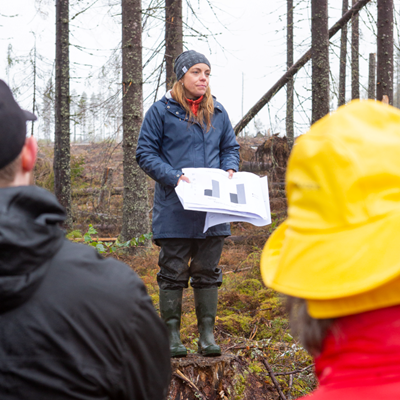 Millions of hectares of northern peatlands and wet mineral soils have been drained for forestry which has increased forest productivity in some areas, but not all. The future fate of these drainage ditches can be to:
clean them to ensure continued drainage
ecologically restore them to a more natural state, or
leave them alone.
In the fall of 2018, we added eight water quality monitoring stations which will run in parallel with the Krycklan monitoring network in a side-by-side comparison with the goal of determining the effects of these three different management methods on water quality and quantity. This new area is called the Trollberget Experimental Area, and it began with the EU LIFE programs GRIP on LIFE Integrated Project that includes demonstration areas for the restoration of an unproductive drained peatland and best practices for cleaning of forest ditches.
The original project has expanded to include other studies of forestry practices, including forest harvest, site preparation, and riparian buffer design as well as other potential environmental effects from these management actions, including greenhouse gas emissions, carbon and water cycling, and biodiversity, among others.
Eliza Maher Hasselquist, Researcher


Department of Forest Ecology and Management, Department of Forest Ecology and Management, joint staff



Hjalmar Laudon, Head of department, Professor


Department of Forest Ecology and Management, Department of Forest Ecology and Management, joint staff



Loading…