Sunil Abeyasekera, Master student SLU and YPARD
Last changed: 18 December 2018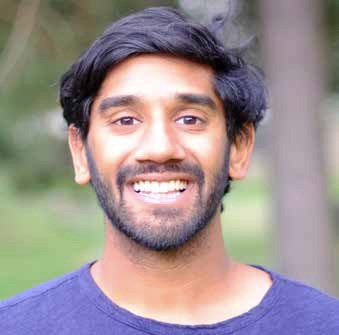 I am a Master's student in rural development and natural resource management at SLU, and the Swedish representative for YPARD (Young Professionals for Agricultural Development). I led the poster session at Agri4D and also presented a poster on youth in agriculture, youth unemployment and climate change.
- Agri4D is a good opportunity to see what research is being conducted at the moment and to formulate ideas before doing my thesis research later in the year.
- I think that Agri4D is a really important event, with researchers from across the world discussing important issues regarding agriculture, especially in low-income countries, and especially interesting to see all the different dynamics for how that is going to be achieved.
- My take-home message is understanding how much research still needs to be done and how much is happening at the moment, like trying to engage youth in that research as well, trying to get them involved in research. I am hoping that the next conference will be just as important.
- At the next Agri4D I would like to see more research on issues like small island development states, and on the issue of climate change refugees. Sunil thinks there is a growing concern on climate change and including more about climate change refugees could be quite important.
Facts:
See all the filmed interviews from Agri4D 2017 at SLU Global's YouTube channel
---
Contact