Fäboda experience
Last changed: 31 January 2023
There are three people behind the Fäboda Experience: Jonas Harald, Patrik Brännbacka and Ida Kronholm. On a beautiful, sunny day, we have taken ourselves off to the forests of Fäboda to learn more about the business' operations. Jonas and Patrik are our hosts; Ida has urgent matters to attend to and cannot join us straight away. Slipping a bit here and there, we walk through the forest towards Reijos stuga, a wilderness hut and rest stop complete with open fire, located in the Fäboda forests outside Jakobstad. The sky is blue, the sun warm and the branches of the trees dance in the wind. The sea is not far away.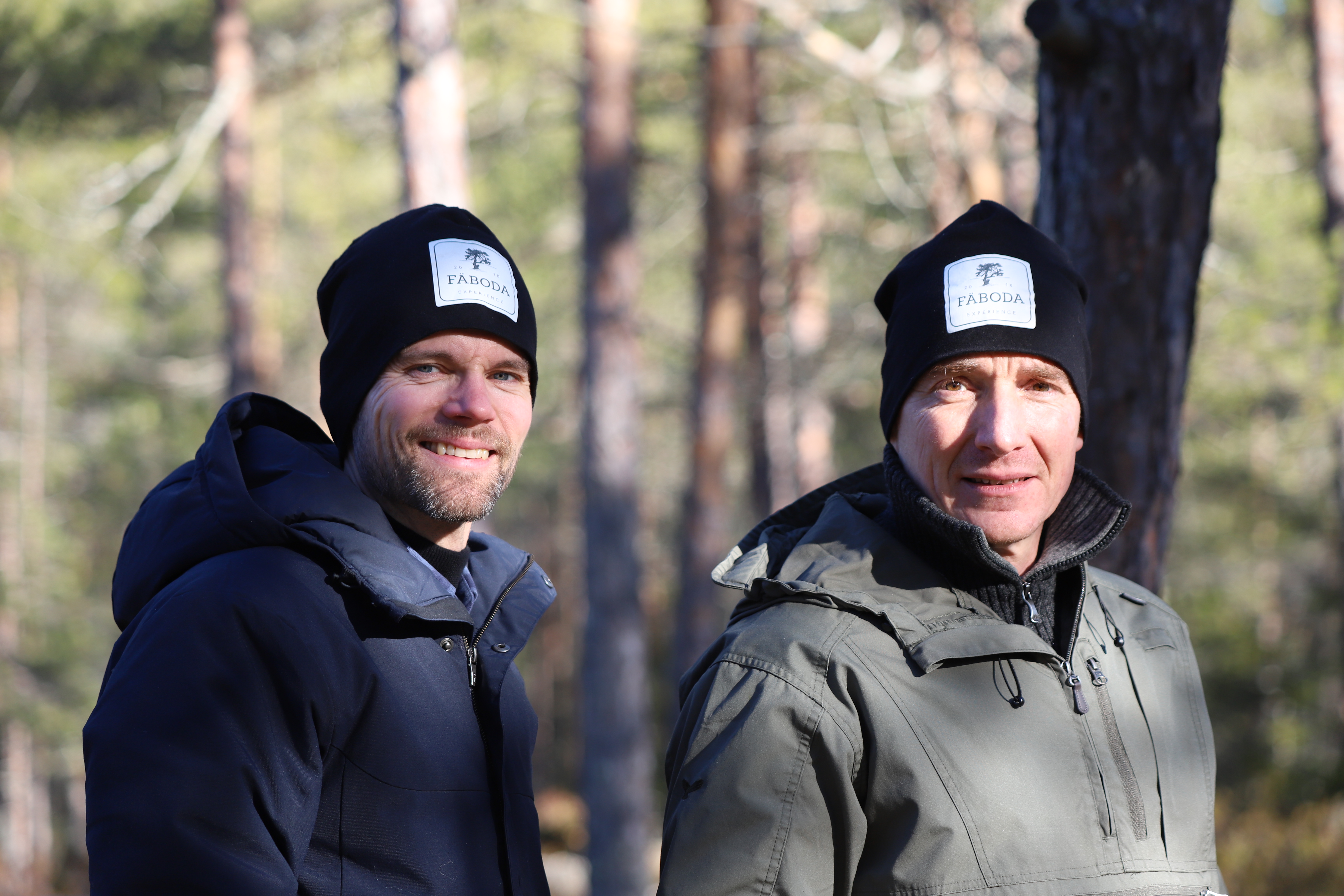 The company is currently a side-business for the three people behind the Fäboda Experience. The business is continuing to expand. "We put a lot of thought into the assignments we take on and into what kind of assignment is it, what people want to get out of it." says Patrik, "We have found during the journey that this is not something you can hurry". "We've worked with some big-name companies so far and our reputation has spread pretty quickly so we don't have to do much extra marketing in order to grow the business". The Fäboda Experience is also more than happy to take a process-oriented approach with companies: "There is nothing better than making several trips into nature with a good bunch of people so they can develop together!". Jonas, Patrik and Ida all have flexible jobs which means they can do their work and run the business at the same time. "If it continues to develop, at some stage we are going to have to decide whether any of us is going to start working in the business full-time", says Jonas. "We haven't wanted to rush into things", says Patrik, "we want the product, that is, the concept we developed at the start, to breathe, so we know the product we want before we grow big. We want to deliver the best possible experience – best for the business, best for the group and best for the individual". In order to provide the whole range of services, the three founders of the business first had themselves to learn what they can demand from partners and subcontractors. "We wanted to know what level we should be at – and what is important to the customer".
"We don't think that we are working with nature tourism, rather it is the person, the individual, the group we work with – staff development". They are happy to extend the process of working with the client: "We want to get away from the idea of being on a fun day out of the office, you don't achieve change if you have one day with a group of people. You do certain things on the first occasion, then if you have a follow-up a few weeks later, there may have been a lot of communication between people". "We want to work as close to nature as possible, in environments as free from technology as possible," says Patrik, "so we talk about Green HR. It's HR, staff development – but green".
We talk a lot about how nature as an environment relaxes hierarchies and makes it easier for individuals to free themselves from their habitual roles. "It's easier to open up in a nature environment. There is a huge difference between a traditional office landscape and nature", says Patrik, "the mood at the beginning when the group arrives and later when we stop is very different; you can feel it. It is quite a distinct change. This interaction and the way hierarchies lose significance is unique. You have met one another, your mood is completely different". "Many of the exercises feed into self-knowledge – how people really are, how people reach their inherent potential and what people are really good at. It can be emotionally intense, you are really close and find it easier to open up", he adds, "where else can you achieve the biggest change, if not in a nature environment; better than trying to do something like that on business premises".
/Text & Photo: Sara Kåll-Fröjdö & Maria Hofman-Bergholm, Yrkeshögskolan Centria, april 2020
Read more about our visit to the Fäboda Experience here (In Swedish)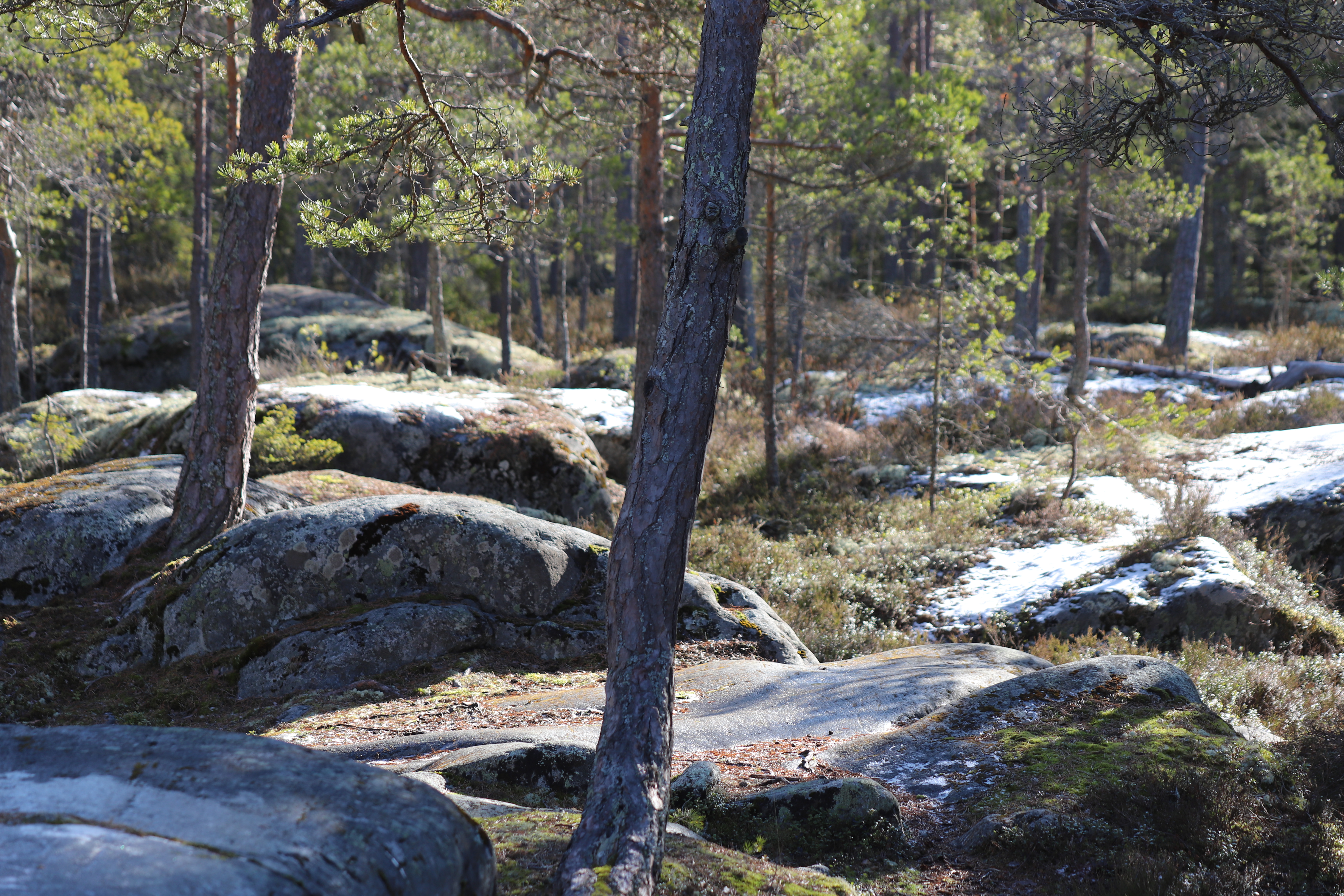 ---
Contact