Tjarn
Last changed: 31 January 2023
Tjarn is a 19th Century farm situated in the forest, midway between Umeå and Örnsköldsvik, a mile inland above the Lögde River. Tjarn itself is isolated, situated a few kilometres away from its nearest neighbour. The road goes down a steep incline towards the river – and there lies the farm, surrounded by arable land. Steep, old wooded river channels run all along the Lögde River. Over the years, as the river has cut through layers of sediment, steep sandy banks, erosion slopes, have formed. In the rivers of Norrland, these steep sandy banks, which can rise up to 50 metres, are known as "nipor".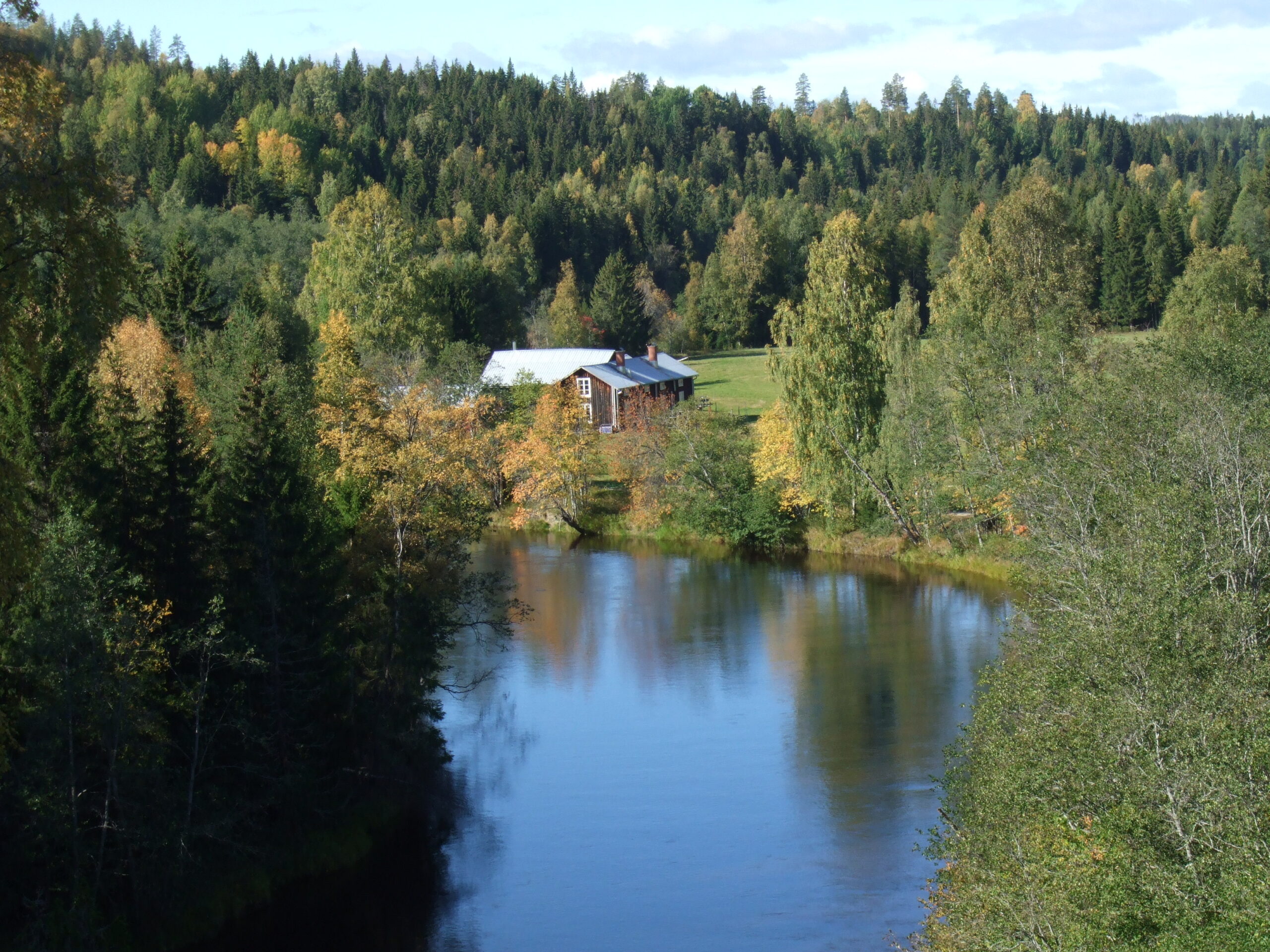 And here is Tjarn. "It's a very beautiful and peaceful place," says Bengt-Erik Hesse, who owns the farm and runs the business, "they are usually captivated, people who come down here... those who are allowed to come ashore". The farm is an old homestead, a farm with a farmhouse, a grain store, a baker's cottage and a barn. At the end of the 1800s, Olofsfors mill needed a dwelling for the foreman of the sawmill in Hyngelsböle, which was one kilometre downstream. In 1885 they moved two single cottages, timbered charcoal-burners' cottages, and converted them into a farmhouse in Tjarn. There is a road to Tjarn, but the road down to the farm looks steep. Often Bengt-Erik receives his guests up at a parking area he built. From there it is a 7-8-minute walk down to the farm. He puts the farm in order before the guests arrive. "I usually say it's a bit like a theatrical performance. It's hard to get the experience if you're not on-site. And it's a bit special, many of the visitors are captivated", says Bengt-Erik. He makes all the sleeping arrangements in advance in four different buildings. Customers are allowed to choose where they want to stay, there is a nook which you can pull a curtain across if you want to be alone. "The person who lived here had a wood-burning stove. Today, I think we have 13 wood burners. At this time of year, you need a burn a lot of wood to heat all these buildings. There's a lot of work to do to get everything warm and comfortable. So I decorate quite a lot, put roses in vases on all the tables, light a lot of candles and lanterns in the evenings. Then we always serve up something nice and a bit special. A fire is always kept burning on the farm, from the time guests arrive until the time they go home".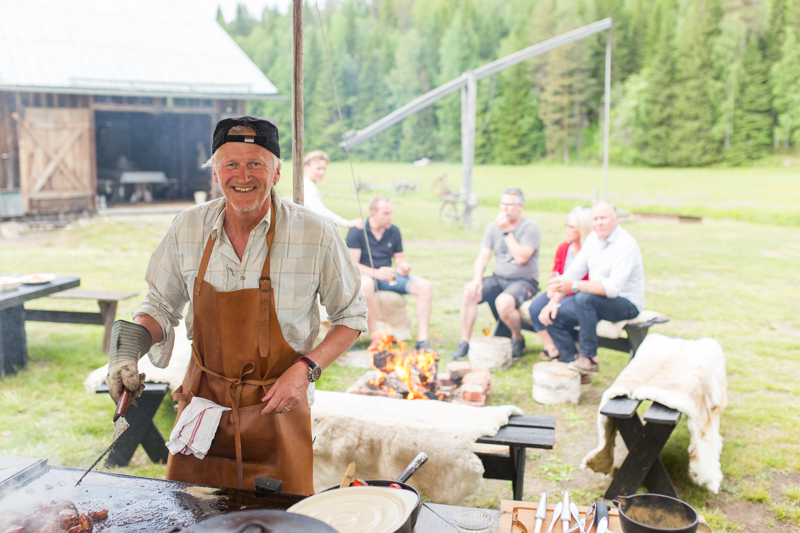 The farm is spartan, but beautiful. Bengt-Erik has spent a lot of time on the details. The rooms are beautifully decorated. There is a wood-fired sauna and showers in the barn. After a sauna, you can take a dip in the river, whatever the weather. "The toilets are indoors too, and there is running cold water. Then I have an outdoor toilets as well. One with a river view and two with a field view", says Bengt-Erik and laughs. "I usually say that when the door is open, it is engaged." The last resident of the farm had electricity between 1948 and 1954, but when he left, the electricity was cut off. "I have chosen not to turn it back on to have a change, so that there is contrast," says Bengt-Erik. But we have solar cells, battery chargers and transformers, and plenty of battery capacity. You can run a computer and charge mobile phones, and there is actually a projector on Tjarn for the customers who need it.
We talk for a moment about the importance of the environment for meetings and discussions. "I usually say to customers that this environment they come down to causes hierarchies to disappear, somehow you end up at the same level. It's much easier to get conversations started, especially if they're sitting around the fire or in our meeting room with sofas and rocking chairs – it doesn't have to be boring, square tables they sit around, it can be a different kind of environment. It makes conversations easier, it makes for good conversations – and that's what I want to work with. I want to make sure that customers have good conversations".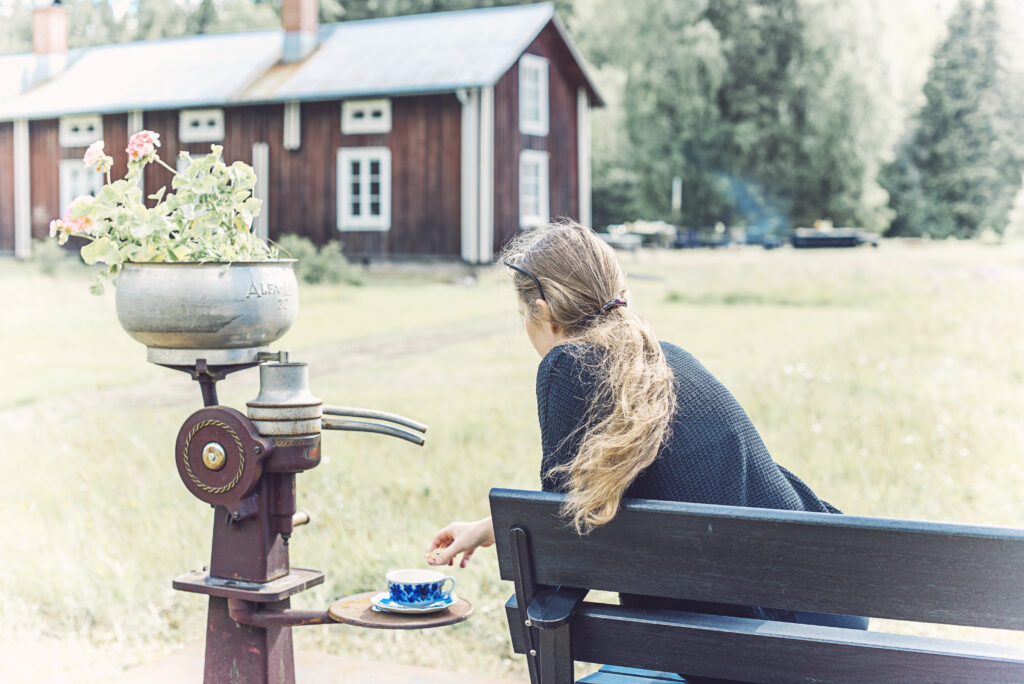 Before it's time to end our conversation, we talk a little about the future of Tjarn. "I've always had development ideas, but at the same time I actually don't want to do much more to the farm now. In principle, I am finished with the construction culture and what I want to do with it. I feel that it is optimal as it is now. But then, I am 60 years old after all, how long can you cope physically. But I have said that I will continue, even when I become a pensioner. It's just the question of how much I do!'.
And at Tjarn, the River lies continue to flow past, as it always did – a place where time is still and nature and cultural history are close. A beautiful farm between mountains and sea, between forest and river.
/Text: Sara Kåll-Fröjdö & Maria Hofman-Bergholm, Yrkeshögskolan Centria, november 2020
/Photo: ©Tjarn
Here you can read more about our conversation with Bengt-Erik (in Swedish)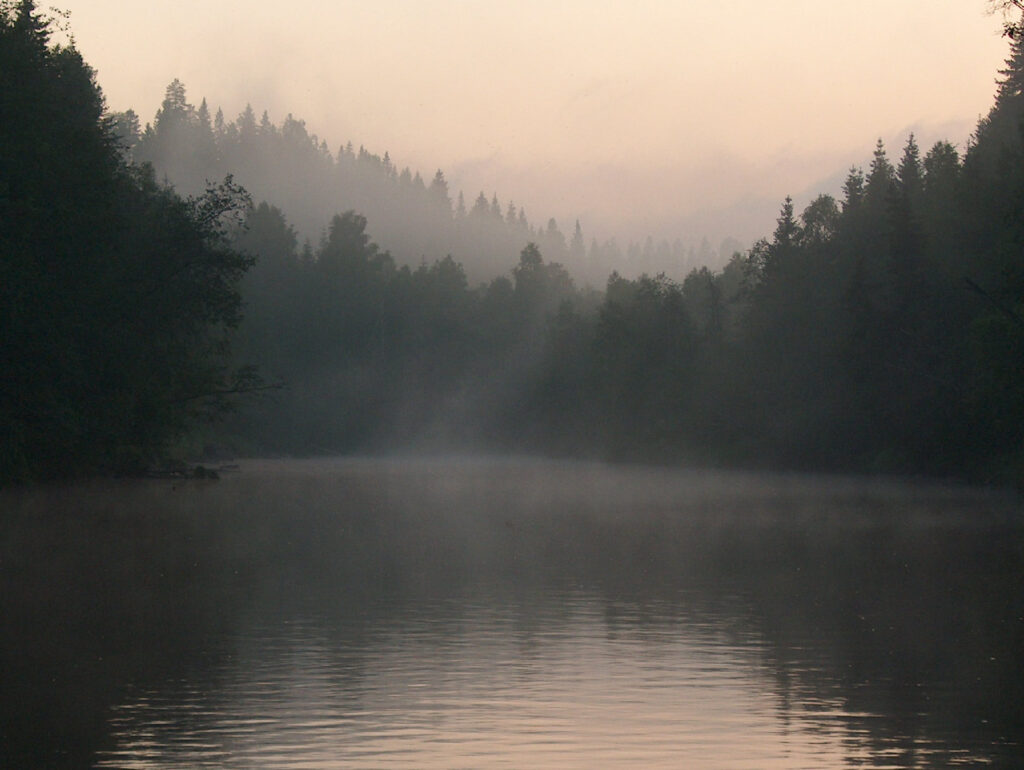 ---
Contact