Laboratories at the Department of Soil and Environment
Last changed: 09 December 2022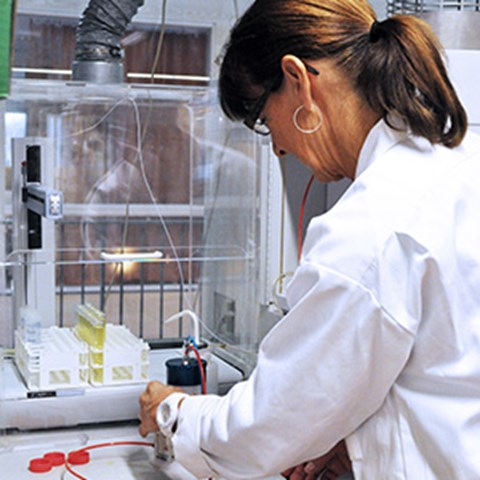 At the Department of Soil and Environment, we performed a variety of analyzes of soil samples, water samples and analyses of various plant matter.
Analyses are conducted on behalf of the department's environmental monitoring programs, research projects and also external clients.
Our operations are organized in two laboratories:
X-ray tomography
We also have an X-ray tomograph, a non-destructive method of visualization and quantification of 3D structures. Read more about the X-ray tomograph here (in Swedish).
Lanna research station
Lanna research station is a field station owned and run by SLU. Field experiments are perfomed mainly witin different research projects. There are several long-term experiments involving soil and plant nutrition issues as well as leaching that has been used in several research projects over the years. Read more about Lanna reserach station here.
---
Contact
---
Links