PhD training in Soil Science
Last changed: 07 March 2023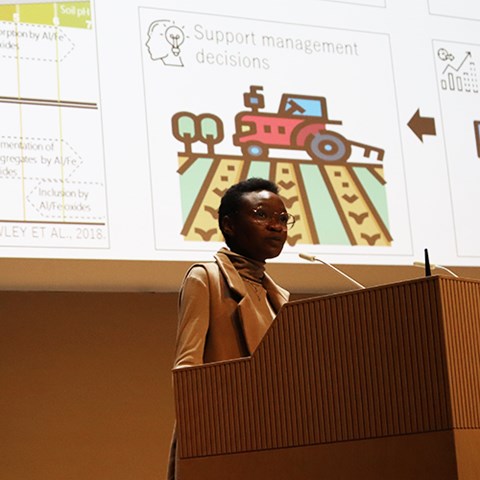 The department of Soil and Environment offers PhD training in Soil Science. A PhD program is four years (240 hp) of which the major part (195 hp) consist of individual research and writing of a PhD thesis.
To qualify for postgraduate education, a degree at advanced level is required or at least four years full-time studies, of which at least one year at advanced level. To be admitted to postgraduate studies in Soil Science, a minimum of 60 credits in Soil Science or equivalent is required.
PhD candidate positions are advertised at Jobs and vacancies at SLU.
In order to enhance the quality in graduate education the department is a joint organizer of the graduate school Focus on Soils and Water in collaboration with other departments at SLU.
General information about postgraduate education at SLU you can find both on the external web and at the staff web.

Facts:
---
Contact