Laboratory for intelligent agricultural decision support systems (LADS)
Last changed: 22 September 2023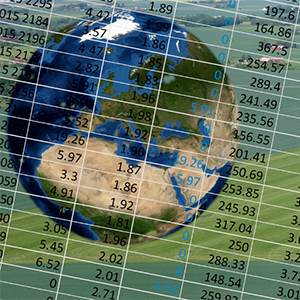 A platform for strengthening and further develop digital decision support systems to face new information demand for sustainable and efficient agricultural production. Research in LADS is carried out in close collaboration with authorities, industry and farmers.
Several decision support systems and geospatial datasets for precision agriculture have been and are being developed during recent years through successful collaboration between SLU and different players such as: Lantmännen, Agroväst Livsmedel AB, Hushållningssällskapet, DataVäxt AB, Greppa Näringen och Jordbruksverket, Sveriges Geologiska Undersökning, Västra Götalandsregionen, Solvi AB and others.
International collaborations
International work have been carried out for example in EU Interreg projects in northern Europe, with Seges Innovation in Denmark, but also in Africa, e.g. in collaboration with the Alliance Bioversity and CIAT.
Outreach and development
Outreach and development projects, primarily for the Swedish farmers, and advisors are carried out within the framework of collaboration – the main platforms for transfer of our research results are the digital decision support systems. We want the pathway between research and users to be short. We continuously update Precisionsskolan on Facebook.
Our vision
The vision of LADS is that programme outcomes shall lead to efficient digital tools and decision support systems for practical precision agriculture that can:
optimize use of inputs
increase economic returns in agricultural production
reduce risk of negative environmental impact
improve quality of the produce
Read about projects under the image slide show.

---
Contact
Mats Söderström, External collaboration specialist
Department of Soil and Environment, SLU
mats.soderstrom@slu.se , +46 511-672 44
---
Acknowledgements
LADS was initiated within the VGR/SLU project RUN 2018-00141, including financial support from the Lantmännen Research Foundation and Dataväxt AB, Sweden, with further support in the second phase of the VGR project RUN 2021-00020 Project specific donors are acknowledged under the project descriptions.