Ground water recharge and livestock feed in drylands of Tanzania
Last changed: 18 December 2017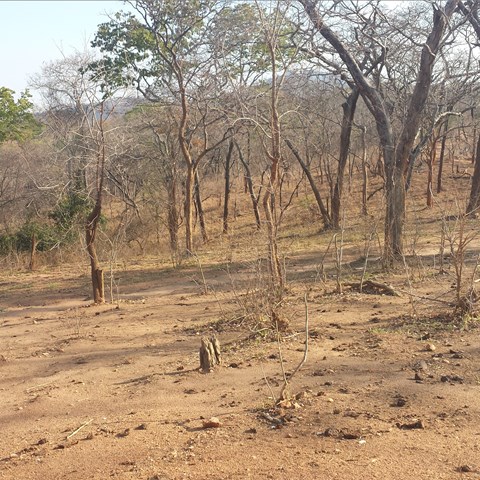 Lufunyou Lulandala and Peter Ruvuga were 2016 admitted as PhD students at SLU in a sandwich mode and are both within the Food Security sub-programme of the capacity development programme between University of Dar es Salaam and Swedish universities (e.g. SLU) financed by Sida.
Livestock feed
Peter Ruvuga focuses on grazing intensity and feed for the livestock held by pastoralists in the Miombo forest. This area belong to drylands and during dry season very little, if any, grass is available for the livestock. The study is conducted in Kilosa area where some villages have land use plans in such a way that part of the land is divided for grazing, crop cultivation, forest reserves and within the forestry, some areas are allocated for charcoal production. Peter is testing to fence in grazing areas i.e. enclosures as a way of improving the pastures. Research questions to be answered from the enclosures are: the yield and the nutritional quality of the plant biomass, possible stocking rate, carrying capacity of the land area and botanical composition.
For more information, contact supervisor Ewa Wredle.
Ground water recharge
Lufunyou Lulandala's research addresses water infiltration into soils, preferential flows of water, ground water recharge and termite abundance along transects from trees and tree densities along a gradient from Miombo forest, via degraded woodland, to agricultural fields. The studies are performed in areas of heavy land transformation pressure and with intensive grazing; very common in Tanzania. The research attaches to, and expands on, earlier research on water infiltration, preferential flow, ground water recharge research and to the optimal tree density theory (Ilstedt et al 2016) and uses the Land Degradation Survailance Framework (ICRAF) as its base for sampling, thereby enabling ample comparisions and references across Africa and the world.
For more information, contact supervisor Ulrik Ilstedt.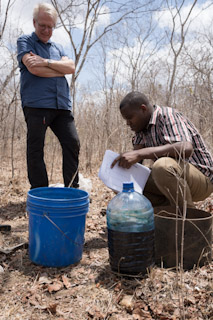 Lufunyou Lulandala and co-supervisor Gert Nyberg testing the infiltration method
(Photo: Ulrik Ilstedt)
---
Contact
Ewa Wredle, Senior Lecturer at the Department of Animal Nutrition and Management; Nutrition and Management, Ruminants
Theme leader at SLU Global for the theme Restoration for degraded rural landscapes
ewa.wredle@slu.se, 018-672699, 070-3235232