Baltic ForBio, WP2's outputs
Last changed: 25 November 2021
Here, you will find a list of outputs produced by Baltic ForBio, WP2.

Media products
Reports
Training programs
Demonstration sites
Baltic ForBio (WP2, G.A.2.A) has developed 30 demonstration sites. The harvest operations were conducted taking into account current weather conditions and demand for forest energy. Detailed descriptions about the local forest and terrain conditions as well as technology can be found in the following documents ---which communicate in a nutshell the situation before and after harvest operations if completed by the end of the project lifecycle.
Handbook
This presentation provides information on how this Handbook has been prepared and tips to readers. It also provides a description of Baltic For Bio so that readers can place the contribution of this Handbook within the larger scope of the project.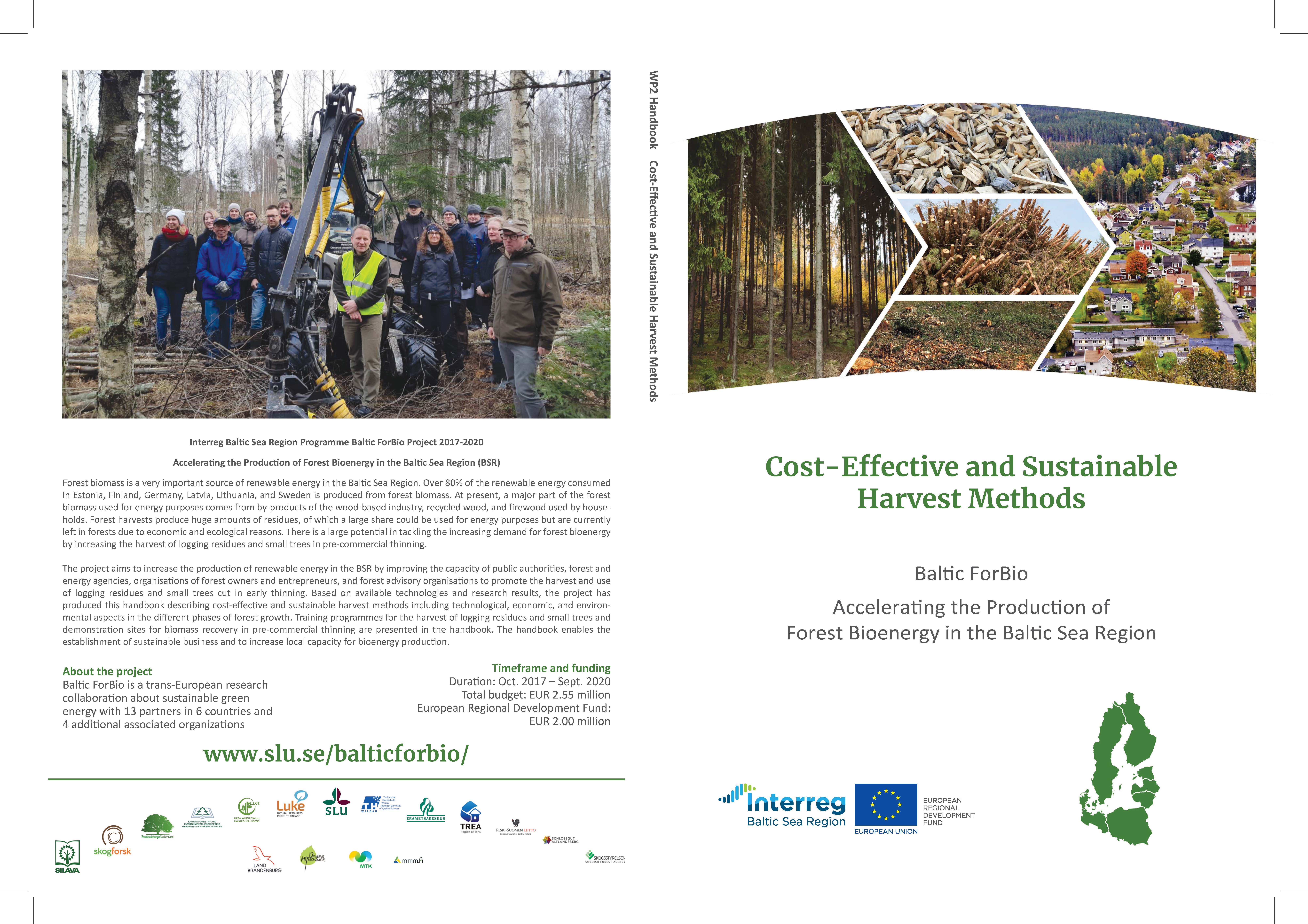 ---
Contact