Institute of Marine Research
Last changed: 03 January 2023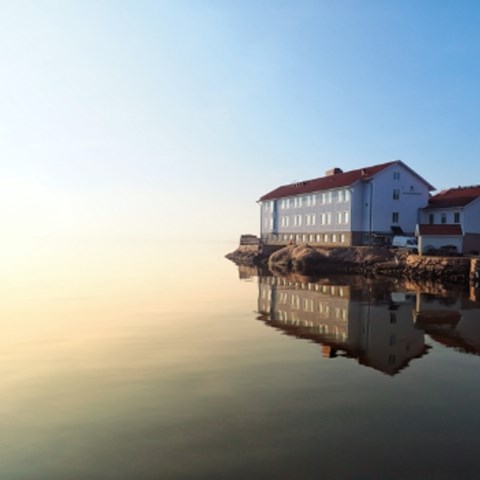 The Institute of Marine Research in Lysekil is one of three divisions at the department of Aquatic Resources (SLU Aqua). We collect data on fish and shellfish, eg. commercially important species as cod, sprat, Norwegian lobster and shrimps as well as data on ecosystems. We analyse how the resources in the sea can be used sustainably and give advice to national and international stakeholders.
We study the effects of the environment on fish and the effects of fishery on the environment.
Datacollection and analysis

We collect and analyse our data to describe status and trends in fish- and shellfish stocks and status of marine ecosystems. Marine litter found on the bottom of the sea in our surveys are also analysed.
A great part of the data collection and analysis conducted at the Institute of Marine Research is regulated by the EU Data Collection Regulation (EC No 199/2008) and partly financed by the EU.
We perform six internationally coordinated sureys and a number of national fish- and shellfish surveys. We also sample fish onboard commercial vessels and from landnings.
Sampling is made by common fishing methods but we also develop methods that are less harmful to species and the environment eg. acoustics or video cameras.
The internationally coordinated surveys at sea use the research vessel R/V Svea. Surveys that are closer to land use the smaller vessels Hålabben or Smålabben and for some investigations we hire commercial vessers to sample from.
Biological advice for management

The scientific and advisory work is based largely on cooperation within the International Council for the Exploration of the Sea (ICES), the European Commission expert groups and with universities and research institutes in Sweden and elsewhere in Europe. Advice from ICES working groups are the basis for the European Common Fishery Policy (CFP).
A lot of our work is on a mission from the Swedish Agency for Marine and Water management (SWAM). An important part of our work is to scientifically evaluate if management regulations have had the desired effect or if there is a need for changes to achieve the objectives.
Reserach and education
Are you interested to work with research or education at the Marine institute? We have courses, individual projects and PhD. students. For questions, please contact Prof. Michele Casini.

---
Contact
Joakim Hjelm, Researcher
Department of Aquatic Resources, Institute of Marine Research, SLU
joakim.hjelm@slu.se, +46 10 478 40 64