SpöReg – an app for angler data collection
Last changed: 17 April 2023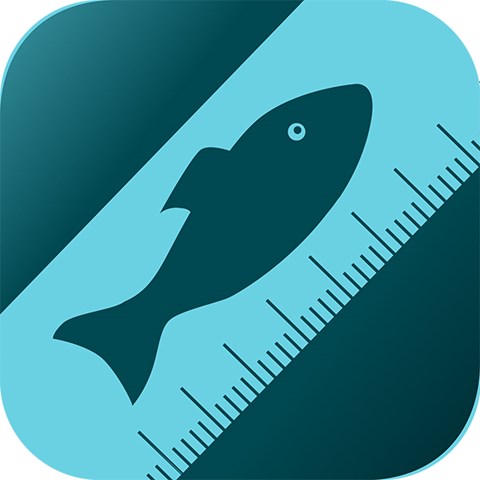 Some species of fish are easier to catch than others. This also applies to fish monitoring. Through a collaboration between sport fishing guides and researchers at the Department of Aquatic Resources (SLU Aqua), we are using a newly developed app to increase knowledge about two species: pike and trout. These species are popular among anglers, but difficult to sample using our traditional monitoring methods.
The new app - SpöReg - is a digital tool for data collection of angler catches. The app can be used to record the fishing trip and information on catches, the species caught and the length and weight of the fish. The information increases our knowledge about fish stocks status and can over time also be used to monitor their status. The app also allows you to report observations of mammals and birds (seal and cormorant).
Broadened data collection on pike and trout
Pike and trout are species that are difficult to monitor with the fishing gear that we normally use in fish monitoring: gillnets and fyke nets. The few catches made in monitoring are therefore not representative. By working with sport fishing guides, we can collect more comprehensive data and get a more accurate picture of these fish stocks. Together we get more hours on the water and thus better data to describe status and detect changes.
The app has been developed in a collaboration with the Administrative County Board of Stockholm and Sweden's Organised Fishing guides (SOF) in a project called PRO Fishers For Science. The work was commissioned by the Swedish Agency for Marine and Water Management (SwAM) and has been financed by the European Maritime and Fisheries Fund.
Future development - more knowledge
Currently, the app is adapted for use by selected sport fishing guides, but we hope that more anglers will be able to use the app and contribute to the research.
Developing a national system for data collection from sport fishing is included as a measure in the recently adopted "Strategy for Swedish Fisheries and Aquaculture 2021-2026", developed by the Swedish Maritime and Water Authority and the Swedish Board of Agriculture on behalf of the government. We therefore hope to continue to develop the app SpöReg so that more people can contribute important knowledge about how our fish stocks are doing.

Recreational fishing affects aquatic ecosystems
In 2020, approximately 1.7 million swedes engaged in recreational fishing in Sweden (total population 10.4 million). Recreational fishing is popular, and there is also an ambition among both authorities and interest groups to develop recreational fishing even more. But recreational fishing also affects fish stocks and ecosystems in seas, lakes and watercourses.
If we want to develop recreational fishing in Sweden, it is important that we have data to develop it sustainably, both for the environment and for society. We need knowledge so that we can manage the resource - fish - in a way that is sustainable in the long run.
In this project, we collect information, both on fish stocks and ecosystems and on the catches. Based on the collected data, it is possible to develop indicators, make environmental status assessments and evaluate the effects of various management measures.
Cooperation - for improved management
The goal is also to develop a system where recreational anglers and tourist operators can easily contribute data and knowledge. For this to be successful, good collaborations between authorities, researchers and recreational fishing stakeholders are needed. In addition, such collaborations can contribute to a better management for:
Stakeholders, such as anglers, are given increased opportunities to make their voices heard. They gain a greater understanding of how fisheries management works and at the same time can contribute with knowledge themselves.


Researchers will have greater opportunities to collect data on fish, fisheries and aquatic ecosystems. Data that can be used to improve analyses and advice to fisheries managers.


Managers will have an increased opportunity to work towards an ecosystem based approach to fisheries management by involving stakeholders' and using local knowledge, which can also increase acceptance for management decisions.
Support
---
Contact
Göran Sundblad, Researcher
Department of Aquatic Resources, Institute of Freshwater Research, SLU
goran.sundblad@slu.se, +46 10 478 42 92