Ecocoa - Environmental compensation in coastal areas
Last changed: 05 July 2021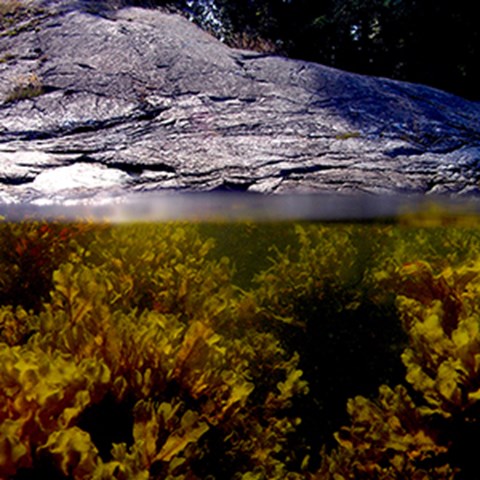 Environmental compensation is not widely implemented in Sweden today, despite its potential to contribute to national and global environmental objectives. ECOCOA explores how compensation can be applied in a cost-effective and flexible approach, based on ecological and economic criteria. The scientifically-based guidance will assist local decision-makers.
The team, which includes ecologists and environmental economists, will develop case studies in collaboration with managers and other end users.
ECOCOA is led by SLU Aqua, with partners from Anthesis Enveco, EnviroEconomics Sweden, the University of Gothenburg and Stockholm University.
The project is financed by the Swedish Environment Protection Agency and runs 2018- 2021.
Contact us!
ECOCOA is conducting a web survey to support the case studies. Contact us if you wish to provide input on key issues that you think should be addressed.
Project description
ECOCOA will support the use of environmental compensation in coastal ecosystem management by developing scientifically-based guidance. These management tools will help to address the loss of economic values that result from human-caused damage to biodiversity and ecosystem services.
The project reviews and evaluates experi¬ences from applying compensation in Swedish coastal areas, and compares this with examples from other habitat types nationally and internationally.
The project will consider which aspects are included (or excluded) in the current application of compen¬sation measures and highlight possible improvements from alternative approaches. Further, the project will consider cost-efficiency of alternative compensation approaches.
The synthesis and guidance will be supported by the development of qualitative and quantitative case studies, addressing key themes and geographic areas. The studies will explore the loss of fish spawning areas, the use of habitat restoration as a compensation measure, and the identification of metrics for scaling compensation, for example.
Restore, create or protect environments
Pressure from human activities pose a risk to values provided by coastal systems. Land claim, marinas, dredging and many other human activities contribute to our economies but also cause damage to ecosystem values. Coastal environmental management practice is often limited when it comes to quantifying the loss of such values, and how they should be compensated. A particular challenge is estimating the combined impacts of several small-scale activities and developing adequate compensation approaches.
Environmental compensation, including biodiversity offsetting, is a promising management tool to help achieve "no net loss" of biodiversity and ecosystem services while allowing for economic development. In practice, compensation measures may entail habitat restoration, re-creation of lost habitat, or protection of threatened resources.
---
Contact