Thesis Work in biology or environmental science at the Department of Aquatic Resources
Last changed: 15 October 2021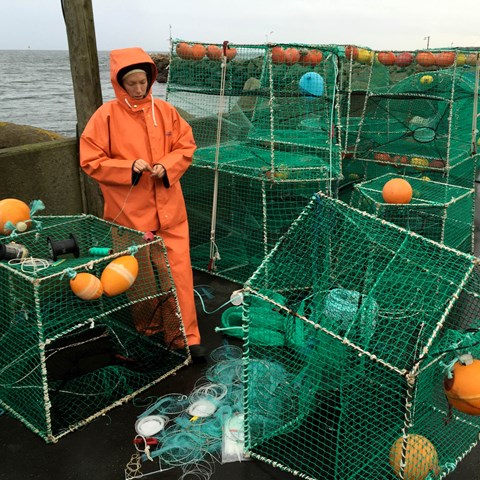 Do you want to work with marine biology, marine ecology, freshwater biology, freshwater ecology or limnology? Make a difference for the Baltic Sea, the Skagerrak or Kattegat, for lakes or running waters!
As a thesis worker at our department, you will get the chance to deal with real problems in ongoing research projects, and have supervisors who are Sweden's leading experts in the field. You get to use theoretical knowledge in practice, and get the chance to participate in exciting fieldwork,
Our current calls concern a variety of topics in our field, such as fish, fisheries, shellfish, seals and waterfowl.
Current calls
Round goby – 3 experimental studies Thesis work in biology or Environmental Science at the Deaprtment of aquatic resources, SLU, 15-60 cp
Fish welfare: Behavioural responses to anaesthesia in brown trout Bachelor or Master project in biology, 15-60 hp
Restoration of Charophyte meadows Thesis work in biology/environmental science, 15-60 credits
Dynamics of downstream and upstream migrating pike (Esox lucius) (Bachelor or Master project in biology, 15-60 hp)
Estimating recreational fishing effort in Lake Mälaren (30-60 hp)
Testing a new tool for non-invasive identification of pike individuals using eyerecognition (master project 30-60 hp)
Giant eels in dusty newspaper archives (30 hp)
Thesis work on salmonids in river Dalälven 2020 (candidate/master, 15‐30 hp)
Study on cost-effective sampling of Baltic cod stomachs for the purpose of multispecies modelling (30-60 credits)
Study on the population structure of herring in the central and western Baltic Sea basen on the analysis of growth and otolith shape (30-60 credits)
Energy content in the diet of breeding seabirds (Degree thesis project 15-60 credits)
Evaluating camera monitoring for breeding seabirds. (30-60 credits)
Seals and cormorants in Swedish coastal waters. (30-60 credits)
Previous student theses
Here, you can find information and inspiration from previous independent projects (thesis work) at SLU Aqua.
---
Contact
Andreas Bryhn, Researcher, Director of Studies
Department of Aquatic Resources, SLU
andreas.bryhn@slu.se, +46 10 478 41 52
---
Links