Research at the Unit
Last changed: 10 January 2023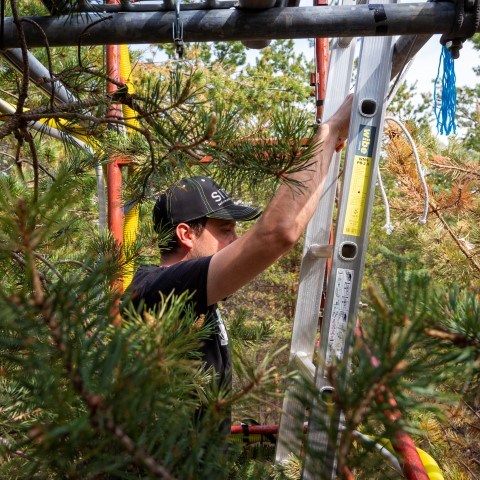 The unit maintains a high level of competence in experimental design, sampling and measurement methods, as well as calculation methods on field-related data material.
Long-term field trials
The unit for field-based forest research's main responsibility lies in the management of the faculty's approximately 1800 long-term forest field trials, which cover a number of subject areas and seek to tackle a large number of questions.

The experiments constitute an important source of knowledge and both international and Swedish publications are derived from the long-term field trials. We estimate that approximately one-fifth of the international publications at SLU's Faculty of Forest Sciences since 1990 have used long-term field trials. Long-term field trials are also of great importance for the faculty's undergraduate education, postgraduate education, further education, and excursions.

Information about the field trials is collected in several databases, including Silvaboreal. Silvaboreal is a Swedish database of forest field trials developed at and managed by the Unit for Field-based Forest Research. The database contains information about about 4000 trials from several organisations.
Researchers from all over the world
The stations have visiting researchers from several departments at SLU as well as other both international and Swedish universities. The focus of the ongoing research is on climate and atmosphere, hydrology, plant physiology and forest production, among others. The common denominator is field-based measurements and the use of the open infrastructure at the experimental forests.

Information about ongoing research projects and data from them is collected in The Safe Deposit.
---
Contact
Charlotta Erefur, Coordinator


Unit for Field-based Forest Research, Vindeln, joint staff



---
Links