External collaboration at Urban and Rural Development
At the department of Urban and Rural Development we see collaboration with actors in society as a tool for our coworkers to contribute to a sustainable development, and as a method to conduct and continuously develop our research and education. Here we present how we have organised our collaborative activities and some of the projects.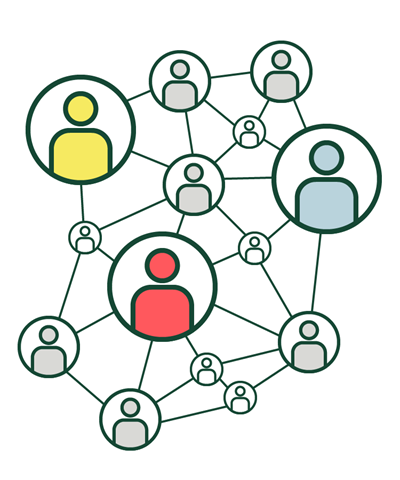 Collaboration is carried out in many different ways within our activities, sometimes in more permanent constellations, sometimes more temporarily.
At our department there are various cross-cutting themes that link researchers and teachers from the different units at the department. We have an extensive network outside the university ranging from authorities and municipalities to NGOs and individual stakeholders within the fields of the department. We collaborate with these in matters where the purpose is to generate new knowledge and we share knowledge in the surrounding community.
External actors also have an important role in our education profile. Part of our research and teaching is carried out through external commission. Our research is often characterized by an interest in understanding and contributing to change processes that engage people. Based on the department's experience and cutting-edge expertise in issues as well as processes and the networks of our coworkers within SLU and in other research environments in Sweden and internationally, our aim is to be an important part in collaboration.
At the department we also have well developed platforms for external collaboration:
External Collaboration Group at Urban and Rural Development
A work group for external collaboration with representatives from all divisions and led by Hanna Bergeå. The working group is concerned with collaborative activities with the surrounding society that contributes to research development, development of the education at SLU and/or knowledge and democratic development.
Jan-Olov Helldin, Researcher at the Swedish Biodiversity Centre, +4618672724, send an e-mail to j-o.helldin@slu.se - convening
Per Bengtson, Swedish Centre for Nature Interpretation, send an e-mail to per.bengtson@slu.se
Tove Berg, Research Assistant at the Division of Rural Development, send an e-mail to tove.berg@slu.se
Göran Ek, Project Leader at the Division of Environmental Integration, send an e-mail to Göran Ek: goran.ek@slu.se
Thomas Norrby, Senior Extension Specialist at the Division of Rural Development, send an e-mail to Thomas Norrby: thomas.norrby@slu.se
Malte Rödl, Researcher at the Division of Environmental Communication, send an e-mail to malte.rodl@slu.se
Loading…