Biological recipient monitoring at the Södra Cell Värö pulp mill – fish and bottom macro fauna
Last changed: 17 April 2023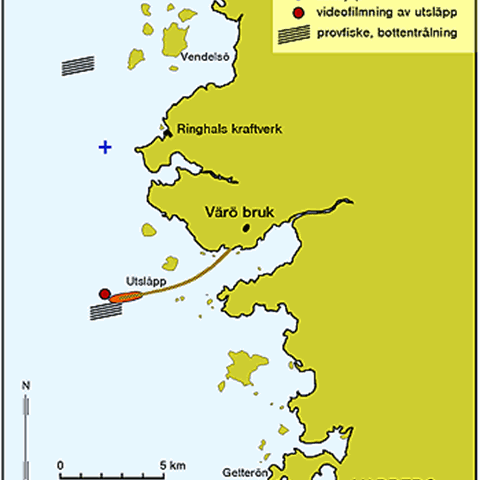 The impact by the Södra Cell Värö pulp mill's waste water discharge on the local fish community has been monitored since 1983.
Survey fishing with a bottom trawl in the recipient area and in a undisturbed reference area. Five transects in each area is trawled five times, under a period of three weeks in September.
The area next to the outlet tube are filmed, to analyse the biot in order to investigate the sediment conditions and the surrounding animal life.
Upstream migration of young eels (Anguilla anguilla) in the river Viskan is documented annually by means of traps in the river mouth.
The results from the biological recipient monitoring are reported annually.
Käll, F. & Looström, J. (2022) Biological recipient monitoring at
Södra Cell Värö. Yearly report 2013. Swedish University of Agricultural Sciences, Uppsala. 32 p. Aqua reports 2021:8
---
Contact
Anders Adill, Environmental Assessment Analyst
Department of Aquatic Resources, Institute of Coastal Research, SLU
anders.adill@slu.se, +46 10 478 41 10
---
Read more