Landscape pedagogy
Last changed: 30 March 2023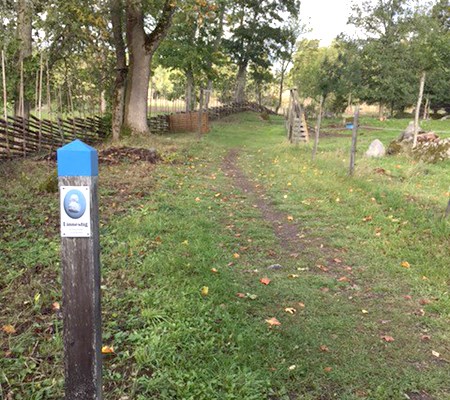 Below you find a presentation of the historical paths and the Linnaeus' trail to Danmark, all in the Linneaus Hammarby Cultural reserve..
At the entrance to the cultural reserve, visitors can collect fact sheets from the Division of Agrarian History at SLU. Several information signs are also placed in the reserve. From these, visitors can learn more about the history of certain locations and landscapes.
In order to visualize the historical landscape, the Division of Agrarian History have formed several historical paths. There are trails of varying lengths in the cultural reserve. The paths are maintained continuously by mowing with a motor-manual mower and by controlling gates and stiles. From Hammarby, one of the Linnaeus' trails (the Danmark trail) starts. Linnaeus walked these trails as part of his teaching of students. The Danmark trail leads to Uppsala via Danmark, Linnaeus Sävja and Kungsängen.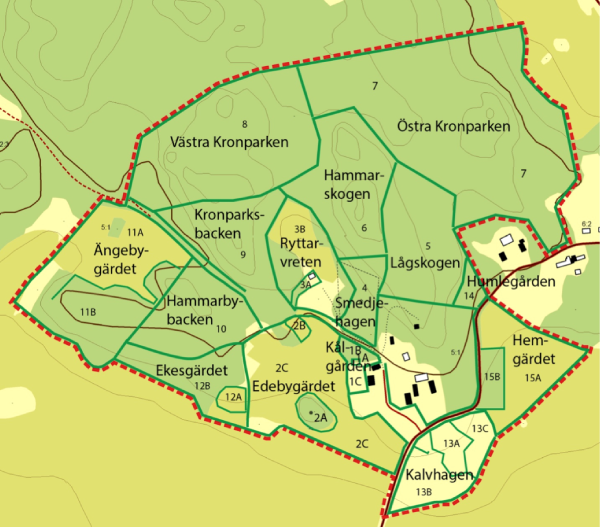 The red dashed line show the border of the cultural reserve. Green dashed lines show the "Cultural paths". Other paths are illustrated by pink dashed line. Note map in Swedish.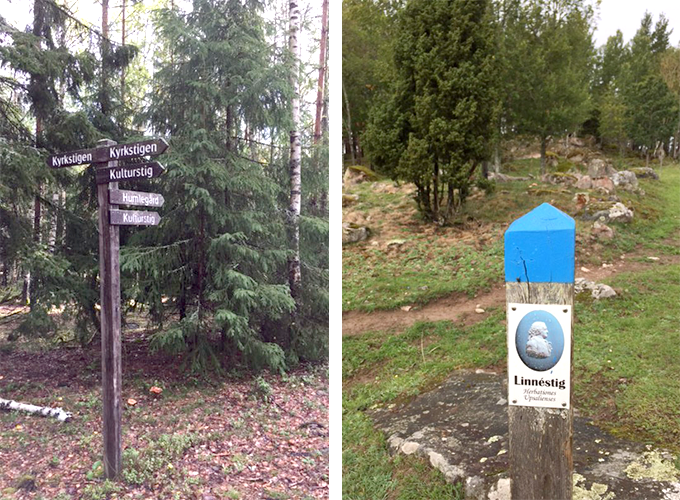 Sign showing different paths and the Linnaeus' trail "Danmark trail" that leads through the reserve. Photos: Kristina Öman.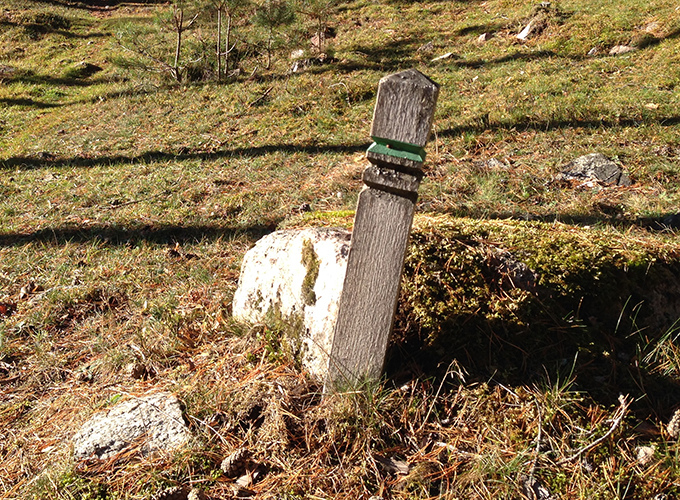 Green marked pole shows the "Cultural path". Photo: Maria Walter.
---
Contact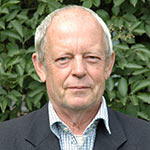 Clas Tollin, Researcher, Division of Agrarian History, SLU +4618671665, +46706091486
---
Links