More about Forest Remote Sensing
Last changed: 22 December 2022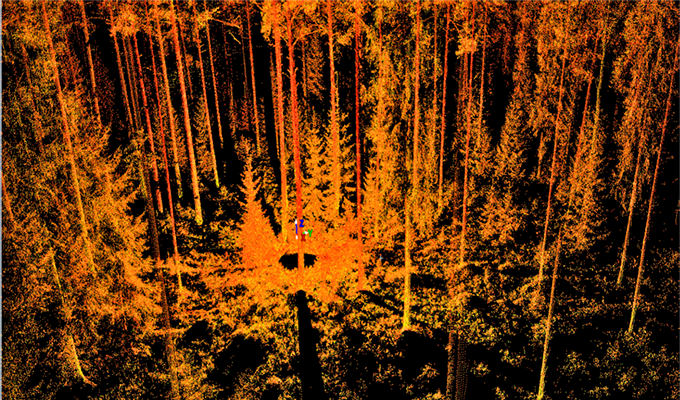 In Forest Remote Sensing, we develop and validate remote sensing methods that can be used in forest management planning and terrestrial environmental analysis/assessment.
Remote sensing data are usually combined with field measurements to estimate relevant information to primarily forestry or vegetation mapping. The subject area also includes visual interpretation of remote sensing images primarily through aerial photo interpretation. The section also maintains expertise in geographic information systems (GIS).
Forest remote sensing is related to forest inventory and to forest management planning. In addition, the subject area also relates to the area of forest technology, where remote sensing can provide information to forest machines and vice versa. There are also links to ecological research and knowledge of remote sensing is essential to establish effective monitoring systems in areas such as nature conservation.
The subject area of Forest Remote Sensing also carry out assignments at request of government agencies and organizations. Examples of assignments are needs-oriented specific mapping, environmental monitoring with remote sensing.
---
Contact