Fish and Wildlife Census Techniques
Last changed: 19 December 2022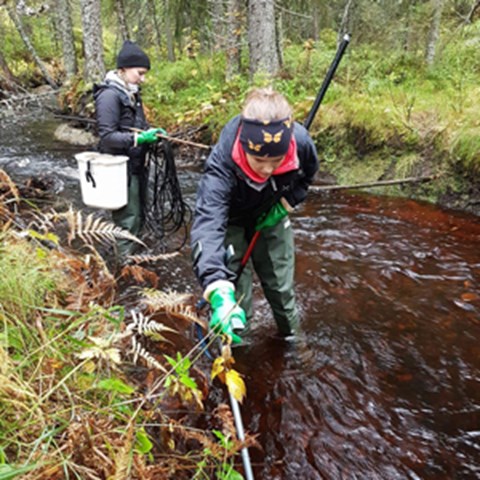 The management and conservation of species demands knowledge about population sizes and changes over time. During this course students learn how to plan inventories, apply the most important inventory methods for fish and wildlife, to analyze and interpret the results from these investigations, and to understand the ethical aspects of handling and marking animals.
Methods for anaesthesia of animals as well as sampling and injection methods are demonstrated and practiced.
Ethical aspects are crucial in the handling and sampling of wild animals. During the course students get an overview of current Swedish and European legislation concerning the handling of free-living animals in research. Ethical issues like stress, anxiety, pain or suffering during handling are discussed and you will learn how to incorporate these considerations in surveys and research. The course is part of our international masters' programme Conservation and Management of Fish and Wildlife.
Facts:
---
Contact