Do your Master's thesis at our Department!
Last changed: 27 November 2023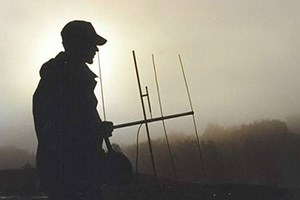 Do you want to work in forests, in arctic environments, on savannas, or in tropical rainforests? Are you interested in ­historical data, or spatial data such as animal move­ments or distribution of threatened species? Or perhaps you'd rather work in the DNA lab with molecular methods or species determination?
We offer a wide array of Master's thesis in the subjects of Forest Science, Biology, and Environmental Science!
The thesis can be included in the Conservation and Management of Fish and Wildlife Master's programme or as an independent course as part of a degree at another university. You can choose either a 30 or a 60 ECTS thesis. Master's thesis are offered all year round.
Our master's thesis connect to the subject areas at the department:
restoration ecology
animal ecology
aquatic ecology
molecular ecology
Below you find information on vacant master thesis and links to how the work can proceed. Click on the suggestions below to read more and see the names of contact persons.
---
Contact
---
Links