Episode 13 – Master thesis #2
Last changed: 20 May 2021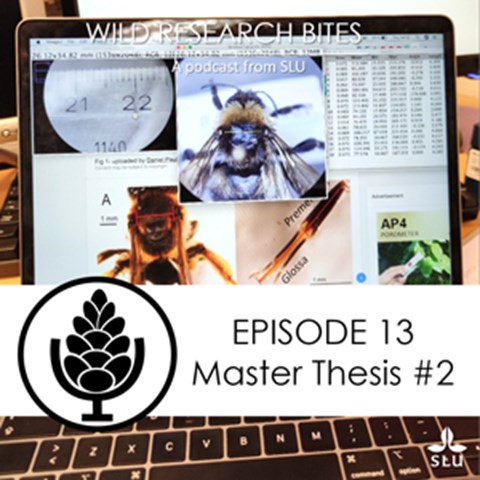 We're finally back with a new episode of Wild Research Bites! This time it's two new students who present their thesis topics for us.
Amber Mertens De Vry and Jaime Ramón Luna Santa-María will share their experiences about the Master's programme Conservation and Management of Fish and Wildlife and doing a 60 credit thesis at the Department of Wildlife, Fish, and Environmental Studies at SLU in Umeå.
Amber is a Belgian student and currently developing a set of genetic markers to infer relatedness in spotted hyena populations. This can be used to study population structure, genetic health, mating patterns, dispersal, etc. Exiting things!
Jaime is investigating diversity patterns and functional diversity of wild bee communities between conventionally managed production forests and the so-called "Eco parks", where production forests and restoration and protection measures are combined.
Both Amber and Jaime tell us about their experience in the field, what they enjoy about doing their thesis and what they like about living in Sweden.
Sit down and enjoy this casual conversation! And please send us your questions on our email: wildpodcast@slu.se
A text version of the episode is available here.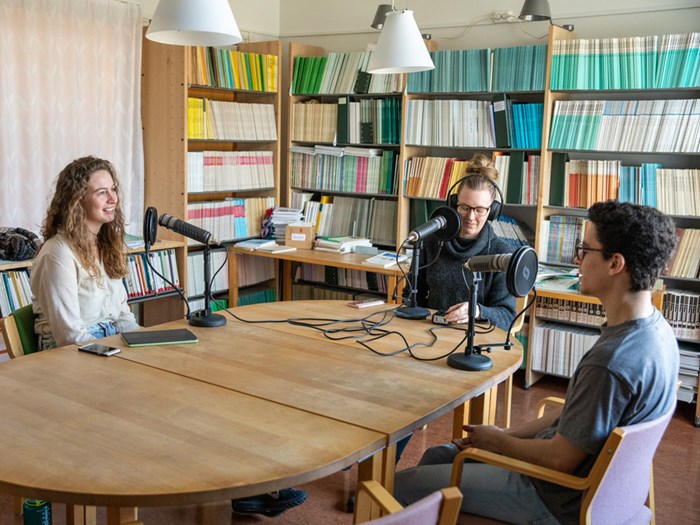 ---
Contact
---
Links