Skriv ditt examensarbete hos oss!
Senast ändrad: 27 november 2023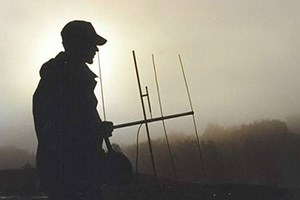 Vill du jobba i skog, arktiska miljöer, Afrikas savanner eller Borneos regnskog? Vill du arbeta med historiska data eller sammanställa geografiska data? Eller jobbar du kanske hellre i labb med genetiska analyser eller art­bestämning?
Vi har ett brett utbud av examensarbeten i ämnena skogs­vetenskap, biologi och miljövetenskap!
Examensarbete kan göras inom masterprogrammet Conservation and Management of Fish and Wildlife eller som fristående kurs. Du kan välja att göra på 30 hp eller 60 hp. Examensarbeten erbjuds året runt och det finns en stor ­flexibilitet i hur arbetet kan läggas upp.
Ämnesmässigt kopplar våra arbeten och expertis till något av de ämnesområden som vi jobbar med på institutionen:
restaureringsekologi
zooekologi
akvatisk ekologi
molekylär ekologi
Nedan hittar du information om lediga examensarbeten och länkar till hur arbetet går till väga. Klicka på de olika förslagen nedan för att läsa mera och se namn på kontaktpersoner.

Du kan alltid kontakta Therese Löfroth, undervisningsansvarig hos oss, så hjälper hon dig vidare med din idé och sätter dig i kontakt med rätt person.
Välkommen att höra av dig!
---
Kontaktinformation
---
Länkar